Stories Of Alaskans
In All Walks Of Life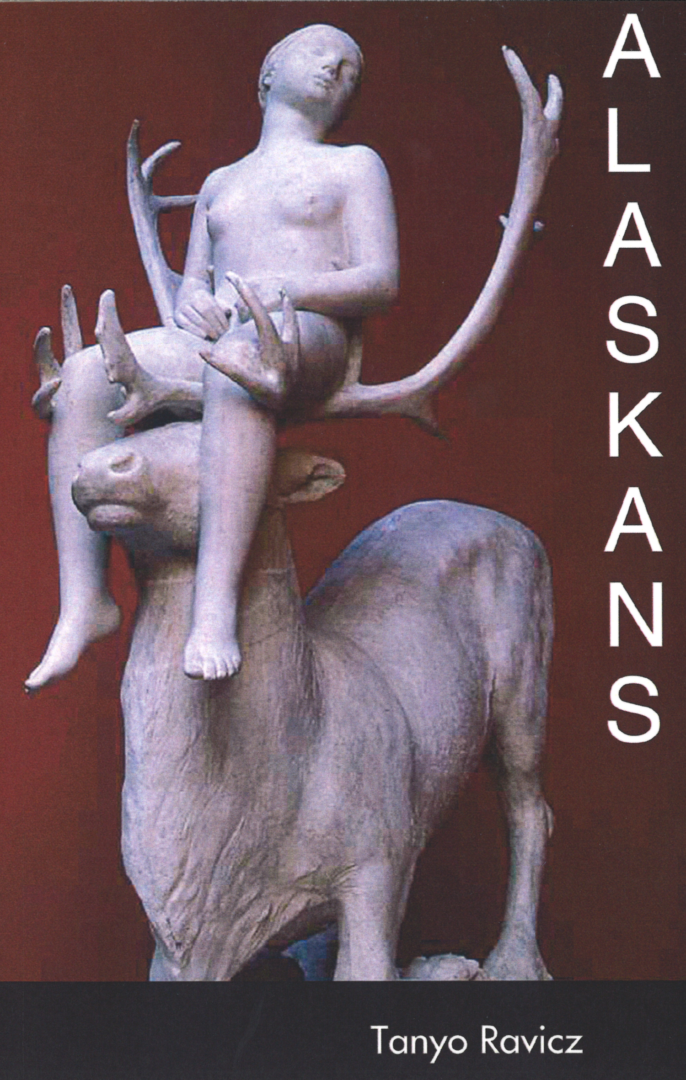 Cover: "Girl on a Reindeer" by Gustav Vigeland © 2007
The Vigeland Museum/Artists Rights Society (ARS), New York/BONO, Oslo
These ten stories of contemporary Alaska, a selection of the author's published fiction, offer a full-color, no-holds-barred portrayal of life in the Great Land.
Alaskans paints a series of unforgettable portraits of Alaskans in all walks of life. A firefighter confronts his mixed identity as a wildfire rages; an unlucky fisherman falls in love with a saint; friends hunt for happiness at the top of the world; rivals meet over the grave of the man they loved; a teenager discovers one of the perils of cannery work.
Spirited, wide-ranging, by turns tender and blunt, written in lean and vigorous prose, the selection includes Tanyo Ravicz's classic novella "A Fox in May," in which young Jed Hanson, a boy on the cusp of manhood, becomes immersed in the terrors and beauties of the natural world.
​Denali Press - June 2014
Reviews
"Ravicz ... capture[s] this state in a way few writers seem capable.... More importantly, he's captured the sort of people who live here."
Read full review>
David James
Fairbanks Daily News-Miner
"... storytelling at its finest ... explores with vivid intensity the varied lives of its characters and the place called Alaska, that remote state ventured by the fortunate few ... a savory feast for the senses."
Anne Ku
Le Bon Journal
"... short stories telling of the life in the northernmost state ... unique and original ... a sign that Ravicz is an author to look out for in the future."
Midwest Book Review
"Alaskans is raw, violent, sad and sometimes funny ... Ravicz does a fine job of presenting the human side of living in the wilderness ... stories that will touch the heart of anyone who can appreciate the beauty and serenity of the North Country ... an exciting volume of colorful adventure ... I would wholeheartedly recommend it."
William Phenn
Reader Views
"... character-driven stories about those seeking fate and freedom in the 49th state ... paints vivid pictures of people, their lives and thought processes--and turns them loose on America's final frontier."
Phil Wagner
The Iconoclast
"Part of a true literature of Alaska ... embraces the vast land to include firefighters, fishermen, quirky old-timers, startlingly real Natives, and eager cheechakos, male and female, who bring to this demanding, dream-filled world a memorable energy and a hunger for authenticity. Ravicz's writing whispers, sings, and howls--about colliding passions, unforgiving realities, hard-won success, enduring love, and never-predictable joy. These stories tell lasting truths about our lives."
Jean Anderson
author of In Extremis and Other Alaskan Stories
"If you've ever dreamed of going to, visiting, living in or simply knowing the true Alaska, this book is for you."
Beverly Pechin,
ReviewTheBook.com