Homesteading on Alaska's
Kodiak Island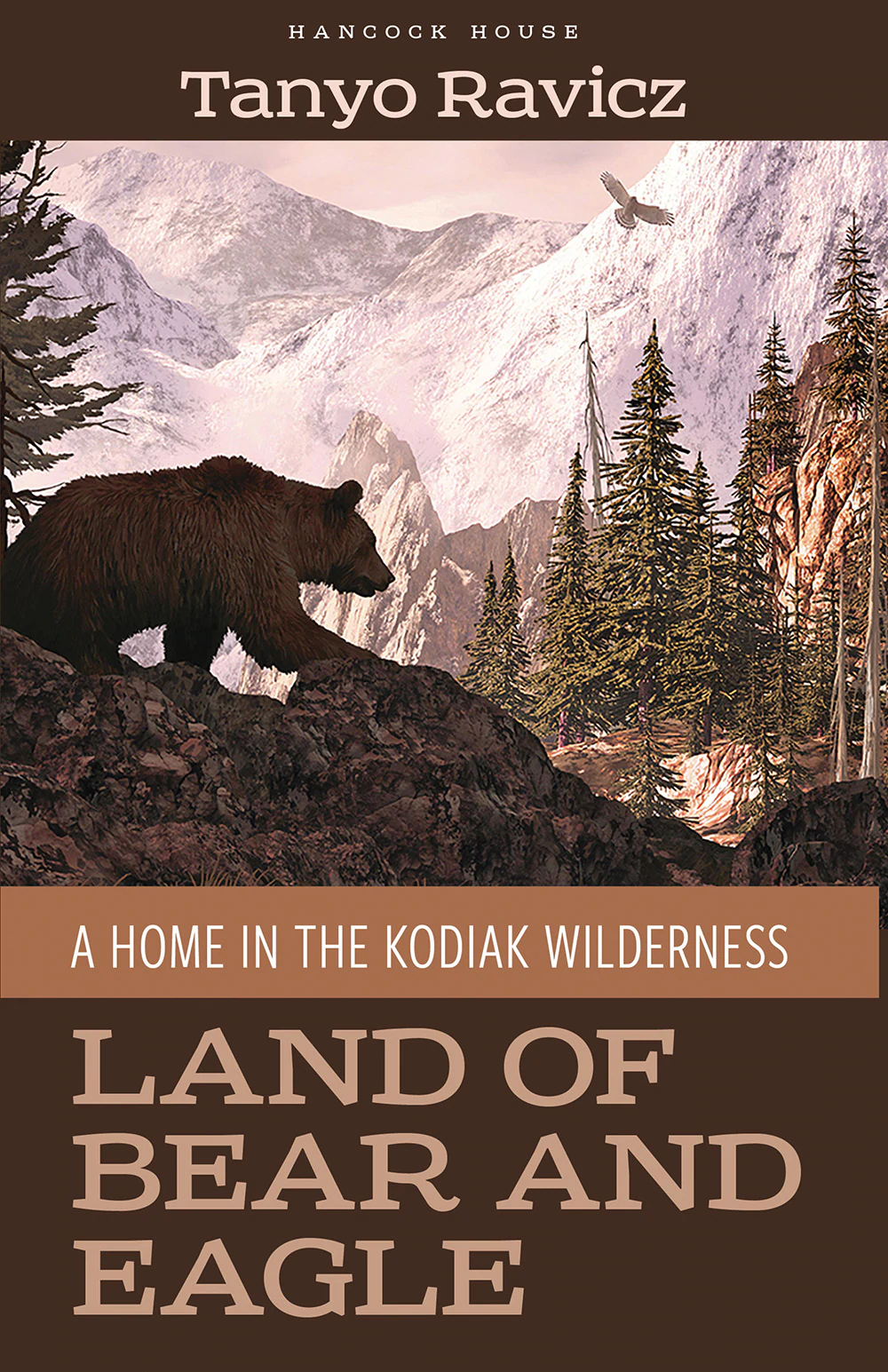 Land of Bear and Eagle:
A Home in the Kodiak Wilderness
At loose ends in his private life, at odds with society, Tanyo Ravicz persuades Martina, his wife, to join him in a reset, a new beginning. Before long, they and their children are living in a wilderness cabin on Alaska's Kodiak Island, outnumbered by the brown bears.
A celebration of nature and of the peculiarities of the Alaskan bush, Land of Bear and Eagle: A Home in the Kodiak Wilderness builds from personal experience to a rounded, loving portrait of a place, Cottonwood Homestead, and a way of life. In these essays and sketches, by turns humorous, meditative, and lyrical, the author goes beyond the challenges and triumphs of wilderness living to explore his environment and to examine the relationships among the plants and animals and the people he meets.
Along the way, he wrestles with his doubts and reconsiders his assumptions about life. The testament of one of Alaska's last homesteaders, this book offers a vision of what it means to be wedded to a place and fully alive to the world.
Hancock House - December 2022
Reviews
"… acutely detailed essays and relaxed, down-home yarns … treats the reader not only to the reality but also to the philosophy of homesteading … a manual of advice and perspective for those considering the notion of life in the wilderness."
Barbara Bamberger Scott
US Review of Books
"Readers who look for memoirs steeped in a sense of place, purpose, and adventure will find these elements and more in Land of Bear and Eagle, a powerful, highly recommended pick that should be in any library collection strong in accounts of building a life on the land, of wilderness and its preservation, and of the American spirit of individualism and independence."
D. Donovan
Midwest Book Review
"... a dazzling portrait of Cottonwood Homestead, the perils and joys of living close to nature, at times on the edge ... [E]very page of this book, every essay, reveals the author's vision and his deep sense of the sacredness of life. Land of Bear and Eagle: A Home in the Kodiak Wilderness is a work of pure love that will put into the hearts of readers a deep longing for both home and adventure."
Romuald Dzemo
The Book Commentary