A Parable of Love and Corruption
on the Alaska Peninsula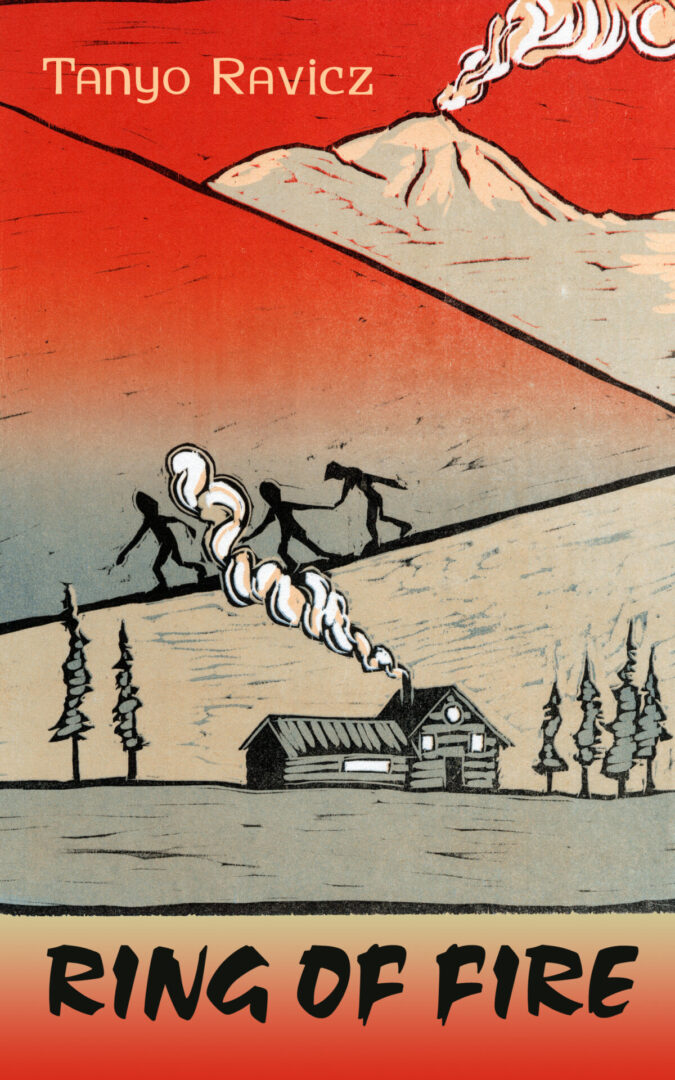 Cover: "Ring of Fire Cover," an original relief print by Natalie Ott Schuldt © 2014
Master hunting guide Hank Waters, a former Navy pilot, runs a wilderness lodge on the Alaska Peninsula. The opportunity of his career comes when Prince Tariq, the Crown Prince of Rahman, arrives in Alaska to hunt brown bears. Waters has always been ambivalent about guiding his wealthy clients to hunt the bears that he loves, and his fears are not groundless. Exploiting their privilege, the Prince's men violate one law after another in a rising spiral of transgression. Can Hank Waters and his staff — Kim the young Aleut woman, Frenchy the irascible cook, Betty the victim of hopelessness — maintain order among so many men accustomed to having their way in the world? How far should Waters go to accommodate his guests in exchange for the money he will earn?
Set in the aftermath of the Persian Gulf War, far from the centers of civilization, this short novel charts the destructive collision of two worlds, the world of global power, finance, and high technology, and the world of the American past, independent, idealistic, and itself compromised by its excesses. In the wake of the tragedy that unfolds, the climactic bear hunt is charged with moral excitement. Ring of Fire is a parable of power and corruption and the fugitive virtues of simplicity and love.
Reviews
"A tour de force … the author delivers a series of explosive surprises."
Shana Loshbaugh
Fairbanks Daily News-Miner
"A worthy addition to that literary genre in which men and women face their personal demons … against a breathtaking and unforgiving landscape. Mr. Ravicz can exhibit a lyricism that goes beyond storytelling to literature."
Phil Wagner
The Iconoclast
"Violence, danger, rescue, romance, and writing that sweeps you along like a river at full flood."
Jane Morris
Primeval Press
"A master with his descriptions of settings as well as action … I found the characters to feel very real, provoking intense dislike for some, which made me identify even more with Hank Waters and his crew ... thought-provoking fiction that tests the human moral code."
Michel Violante
Reader Views