An Illustrated Digital Single
From Denali Press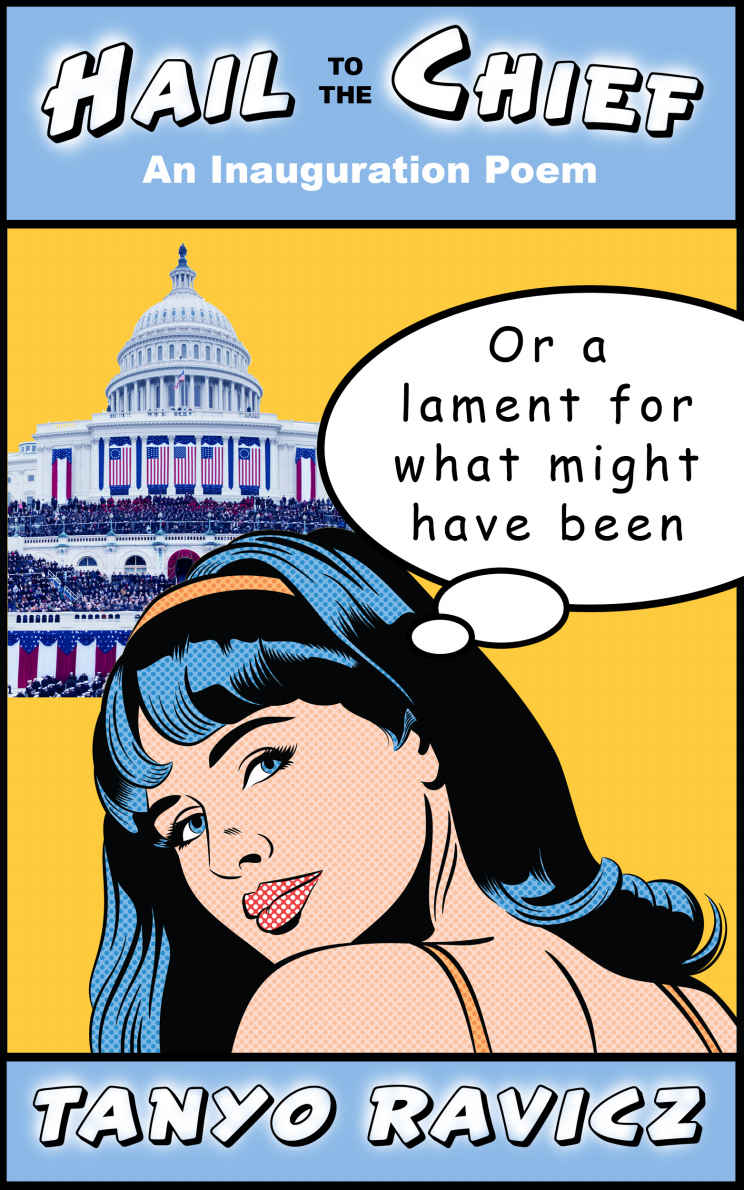 An Inauguration Poem
Poetry Runner-up at the 2015 Southern California Book Festival
Hail to the Chief follows the continuing adventures of America's First Couple, the Clintons, from the rise of Bill's political fortunes in Arkansas to the swearing-in of Hillary as the 45th president, and lovingly recreates the forbidden White House romance that rocked the nation.
A US Review of Books Recommended Book

Reviews
"… deliciously combines the political keenness of Milton's Paradise Lost and the bawdiness of Chaucer's Wife of Bath … a satirical, well-informed word-whipping …"
Priscilla Estes
US Review of Books
"Funny and entertaining, smart and irreverent. Issues and real life and American history, warts and all. So amazed how Tanyo Ravicz manages to weave so many events and 'stories' into a seamless, poetic flow."
Megan King
Goodreads
"A literary version of 'The Daily Show' ... A real gem in the political humor genre."
Cody Brighton
Indie Book Reviewers, Shelfari, Goodreads
"Nothing short of mind blowing ... Top-tier writing with a darkly genius narrative and a fascinating look at the Clinton political circus."
Cale Owens
Goodreads, Shelfari
"Whatever your political leanings you can't help but be entertained by this fast-paced read that manages to deliver a whole lot of ugly truth in a wonderfully delicious comedic poem."
Cody Brighton
Indie Book Reviewers, Shelfari, Goodreads
"Beginning with Bill's childhood, proceeding through the scandals of his presidency, and concluding with Hillary's ascent to the presidency, no stone is left uncovered ... The author words his poetry so that each word has meaning and nothing is wasted."
Paige Lovitt
Reader Views
"An intoxicating read that holds no punches and goes straight for the funny bone."
Jenna Brewster
Goodreads